The 2nd collection is November 18 & 19, 2017
Donate HERE!
For over 46.5 million Americans, there is a thin line: between eviction and home, between hunger and health, between unemployment and work, between anxiety and stability. This line is the Poverty Line.  For a family of four, that line is $23,283 a year*.
* Source: U.S. Census Bureau, Income, Poverty, and Health Insurance Coverage in the United States, 2012.
The Catholic Campaign for Human Development is dedicated to breaking the cycle of poverty by funding community programs that encourage independence. You are essential to its success. Your generous donations will give those in poverty the support they need to make lasting changes.
Together, we can make a difference in families and communities across the United States. Please donate prayerfully and generously. Thank you.
 
MISSION & IDENTITY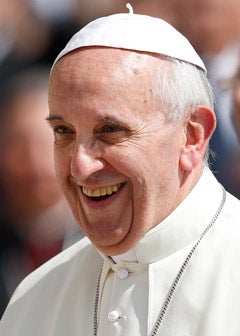 The Catholic Campaign for Human Development is the national anti-poverty program of the U.S. Catholic Bishops, working to carry out the mission of Jesus Christ  "... to bring good news to the poor ...  release to captives ...  sight to the blind, and let the oppressed go free." (Luke 4:18)
The belief that those who are directly affected by unjust systems and structures have the best insight into knowing how to change them is central to CCHD. CCHD works to break the cycle of poverty by helping low-income people participate in decisions that affect their lives, families and communities. CCHD offers a hand up, not a hand out.



Grants from the CCHD are used locally to support ACTIONN, a non-profit that works to ease poverty right here in Washoe County.
Summary of our Contributions

| Year | Amount |
| --- | --- |
| 2010 | |
| 2011 | $35,304 |
| 2012 | $ 33,279 |
| 2013 | $ 32,423 |
| 2014 | $ 42,857 |